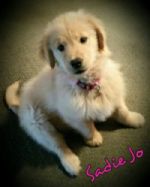 A
lvetro's maintain your existing
landscaping, as we do, and have done with
repeat clients for years.

A
yearly or bi-annual visit from Alvetro
Landscaping Maintenance crew can maintain
your planting beds and plant material all
season, saving you precious time to enjoy
your yard.

I
s your landscaping out of control?
Alvetro's can refurbish your existing
landscaping to look new again.

I
s your landscape hard to care for? Alvetro's
can revise your planting beds to a lower
maintenance design for you. We can alter the
size of the beds, redefine earth edges and
manage the proper grade bringing back the
newly installed appearance.

A
lthough, there is no such thing as "no
maintenance, we continue to strive for
"low maintenance" landscapes for our
valued customers on each and every
project we take on.