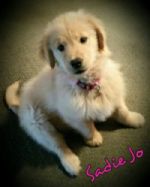 C
reate excellent editable landscaping with fruit
baring bushes such as: blueberry, strawberry,
blackberry, red raspberry, currents and
gooseberries. Fruit bushes are easy to grow and
can become creative hedging in your backyard.
Get the true organic experience in your own
backyard with fruit bearing bushes with out
grocery store prices.

F
lowering shrubs and bushes will add
elaborate scents and striking color to your
landscape and garden with blooms from
spring to fall these beautiful flowering
specimens can be used as boarders
foundation or hedging.

R
ose bushes are available in countless
color variations, sizes and shapes. Roses
will add the landscape beauty you're
looking for. Todays gardner has many
options for their rose garden from your
grandma's style roses and long stem roses
to knock out roses and hybrids. Todays
roses can add easy, low maintenance
beauty to your garden and landscape.

E
vergreens keep their leaves and needles
during all four seasons. They are well
known for creating privacy hedging.
Evergreens can also be a stunning solo
display as they can be trimmed and shaped
into almost anything your creative mind can
imagine.